About Tannen & Associates
Tannen & Associates is a merchant bank card services provider, headquartered in the San Francisco Bay Area, California. We specialize in:
POS systems for both the hospitality and retail sector
Gaining control over " disappearing inventory"
Loss Recovery analysis
Cost Reduction in credit card processing expenses
PCI Compliance and data security
Why Tannen & Associates?
With over thirty-five years experience, we are familiar with the challenges on either side of the retail and hospitality equation and enjoy helping our clients improve their profitability, lower their costs and increase their sales.
We have extensive national account experience working with organizations all over the United States. Through our efforts, we have saved these organizations millions of dollars in reduced credit card fees.
We are also advocates of educating business owners on the Truths and Myths of PCI Compliance. Business owners typically discover the hard way that although they may have been told they were PCI Compliant by their processor, this is often not the case. With our guidance and tools, merchants can feel confident that they have complied with all the guidelines set forth by the major card brands.
MARK TANNEN, FOUNDER AND CEO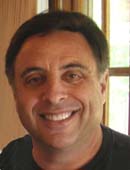 Mark Tannen is the founder and CEO of Tannen & Associates. Mark has more than thirty years of experience, working as a top-notch sales professional, project facilitator and entrepreneur. He has extensive experience in providing local government agencies and Fortune 500 corporations with research and analytical analysis, problem-identification techniques, strategic planning and project execution. His extensive experience in managing office and business systems has allowed for a smooth transition into the payment card industry. After recognizing major flaws in the credit card processing industry's compliance education programs, he became passionate about working to educate his clients and others on the intricacies of the process of accepting payments.